Get a rounded knowledge of Canadian Law
Welcome to the "sampler tray" of Canadian Law, delivering modules on everything from the constitution to contracts. As a student and as a citizen, this is knowledge that will serve you for the rest of your life.
Law 201/701 is designed for students from all disciplines, all ages, and all walks of life. The course provides students with an introduction to the Canadian legal and judicial systems. You'll learn where our laws come from, how Quebec and the rest of Canada operate under different legal systems, and how our government and courts are structured. You'll get to know the role of lawyers and judges in our society, and how legal ethics determine what they can and cannot do. 
You'll get brief -- but thorough -- introductions to the "greatest hits" of Canadian law: the Charter of Rights and the Constitution Act, 1867; Criminal Law; Torts; Contracts; Property Law; Business Law; Intellectual Property; International Law; and Workplace Law. Created and taught by Queen's Law professors, these courses pull from real case law, up-to-the-minute events, and key moments in our history to explain and explore how the law really works in Canada.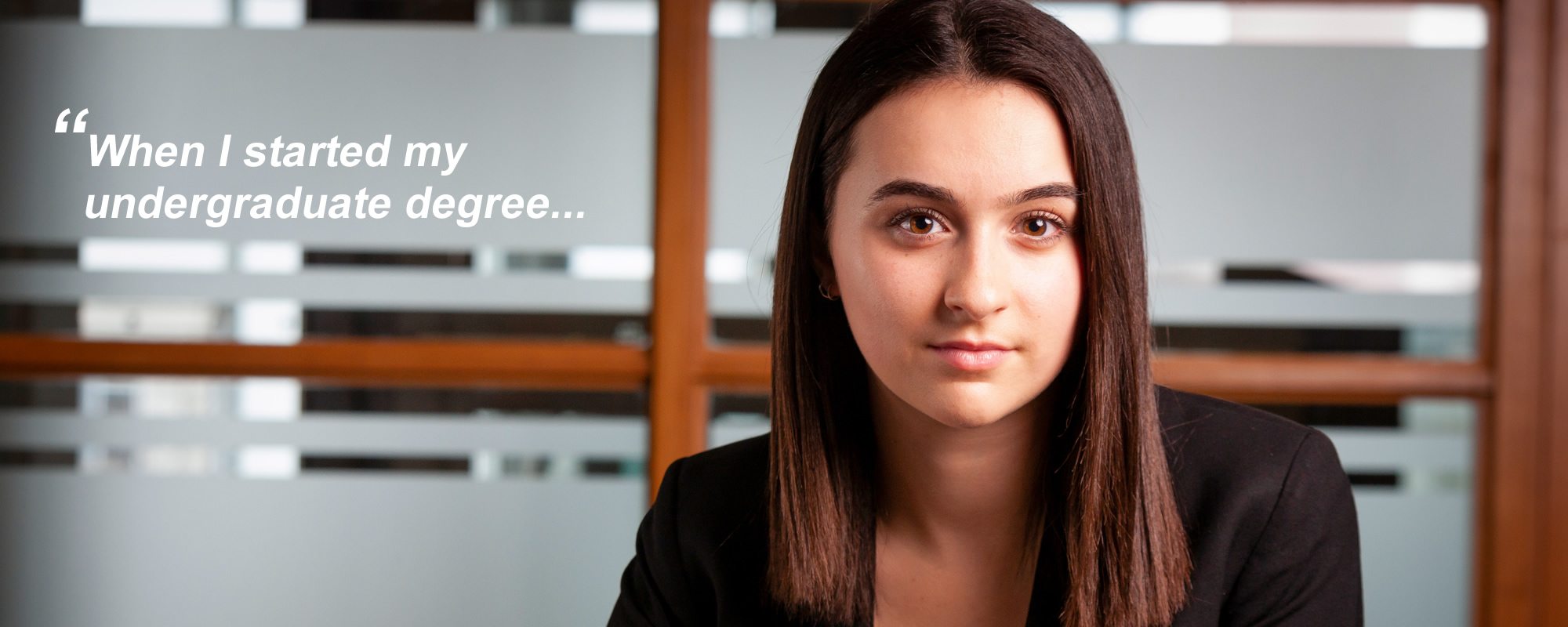 Amanda Scorda
When I started my undergraduate degree, I knew I had an interest in pursuing law. However, it really was not until I took Law 201 that I understood what pursuing law meant. I was able to learn about several areas of Canadian law and how I interact with the law every day. I can now confidently say that law is something I want to pursue after my undergraduate degree.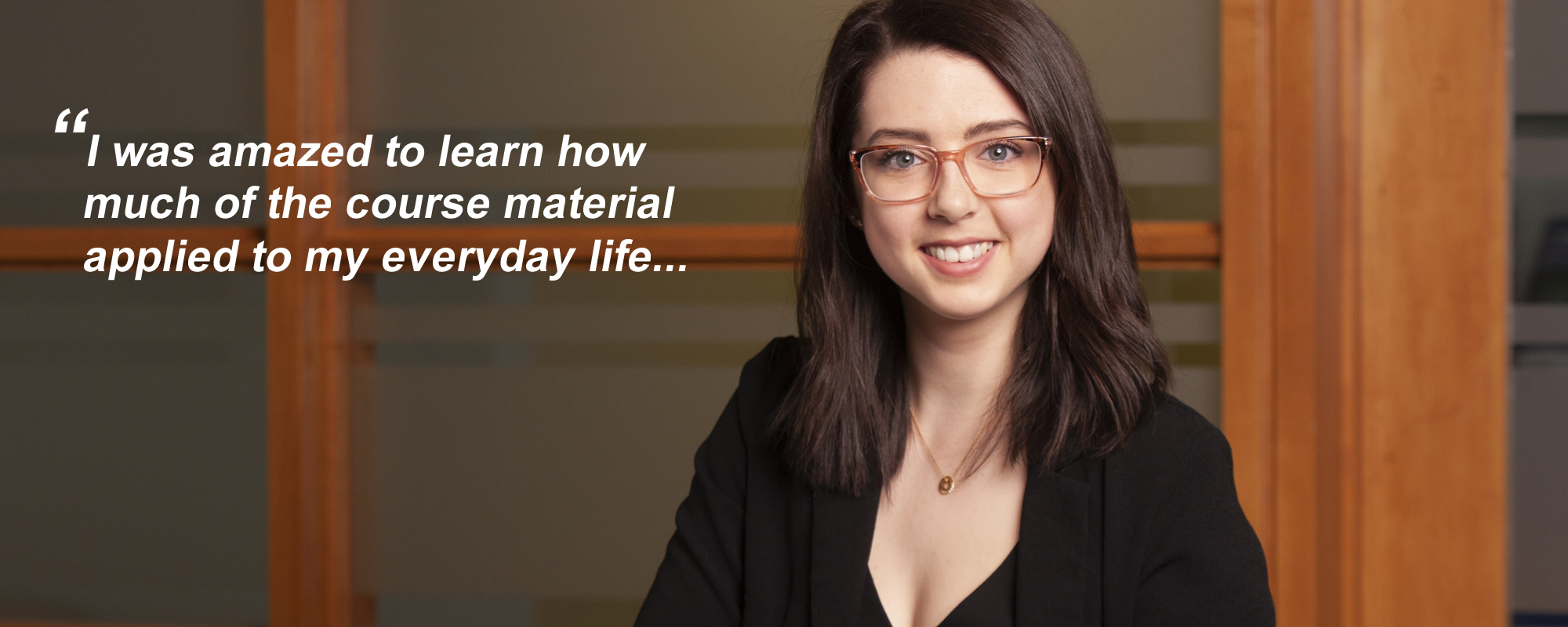 Jamie Davison
I was amazed to learn how much of the course material applied to my everyday life. I had no conception of my rights as both an employee or a tenant of a student house. After taking this course I was able to negotiate a better lease for my student house and inform my employer of my right to a 30-minute eating period after working five consecutive hours.
Course Learning Outcomes (CLO)
By the end of this course, students should be able to:
> CLO 1: Explain the structure of the Canadian legal system and how it fits in an international context.
> CLO 2: Apply legal principles and basic legal reasoning to a set of facts.
> CLO 3: Examine how the law affects your everyday life. 
Assessment Weighting (may be subject to change) 
| ASSESSMENT TOOL | WEIGHT |
| --- | --- |
| Quizzes | 10% |
| Legal Analysis | 5% |
| Formative Activities  | 10% |
| Fact Patterns  | 45%  |
| Final Exam | 30% |

Required Textbook from the Queen's Campus Bookstore:Course Materials 
Introduction to Law in Canada, 2nd Edition John Fairlie and Philip Sworden (Emond Publishing, Toronto: 2019)