If you're interested in success, this course is your business.
From how a company is structured to how businesses are regulated, this course is an absolute must for anyone in business – from entrepreneurs to CEOs. Empower yourself by understanding the regulations that control Canadian corporations.
Corporate Law is intended to give students an introduction to corporate law, with a primary focus on the creation, structure and animus of the corporation. As we move to a highly fluid, dynamic, global and entrepreneurial business environment, many students will be seeking opportunities to start or participate in new ventures, and the proposed course will be an invaluable addition to the knowledge they will need to be successful. The course will provide students with an understanding of business associations, securities regulation and banking, as well as examining sources of business regulation.
Taught on the assumption that the student has little to no knowledge of business or corporate law, Corporate Law will introduce students to the basic legal concepts associated with business and corporate structures, shareholder and partnership agreements, corporate governance and financing, and the protection of intellectual property. The course will also introduce students to statutes and cases that are relevant in this area such as the CBCA and Solomon. Similar to the approach employed by business schools which emphasize case-based analysis, the course will ask students to apply the concepts learned to specific case and problem scenarios.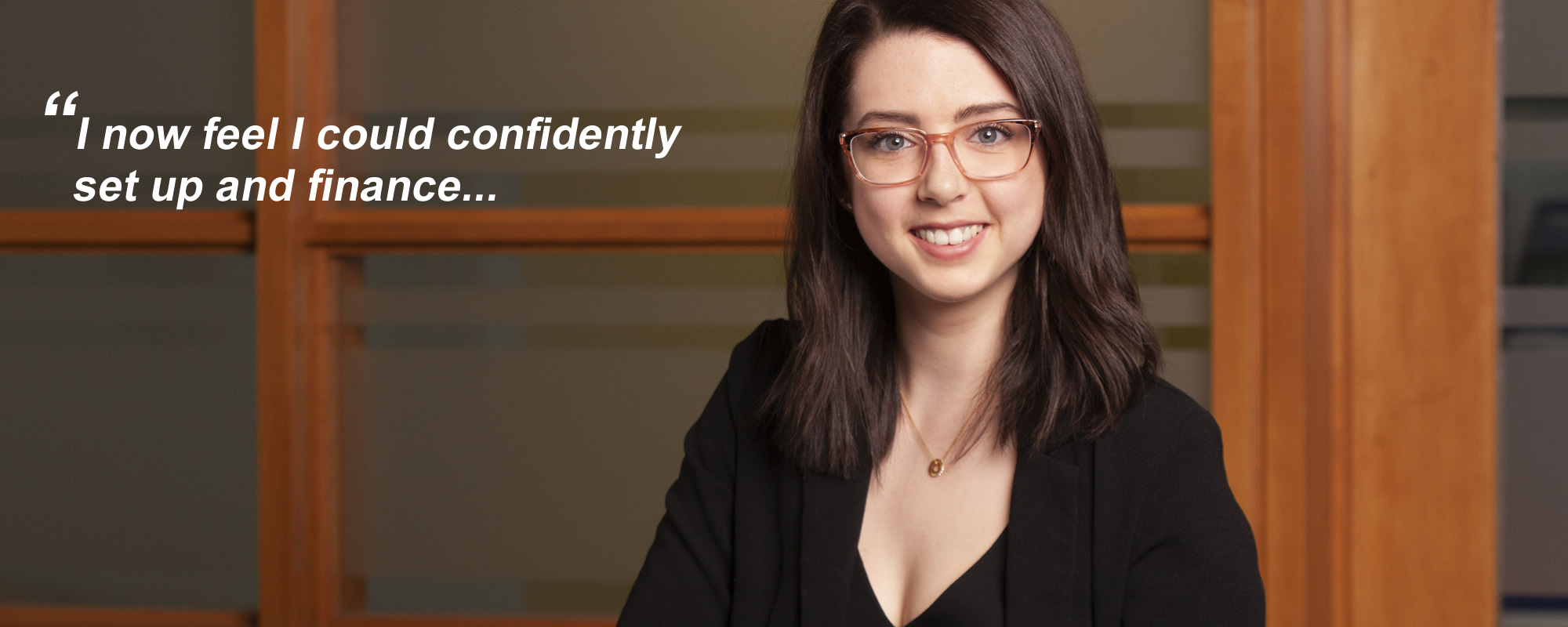 Jamie Davison
Law204 was the first course I had taken online, and I found that the format was perfect for me. I was able to make my own weekly schedule and choose my preferred method of learning from videos, auditory lectures, or textbook readings. After taking this course, I now feel I could confidently set up and finance a business as well as navigate the laws that would apply to me as an entrepreneur. Overall, the content was really intriguing and applicable!
Course Learning Outcomes (CLO)
By the end of this course, students should be able to:
CLO 1: Describe how the creation of business strategies and structures are influenced by law.
CLO 2: Identify sources of potential liability (civil, regulatory, and criminal) for a business.
CLO 3: Access the impact of laws on the potential liability of a business.
CLO 4: Evaluate advantages and disadvantages of various corporate structures.
CLO 5: Apply processes required to develop an appropriate business structure.
CLO 6: Assess the relevance of corporate agreements to each stakeholder.
CLO 7: Assess the appropriate strategies for financing a business.
CLO 8: Describe foundational concepts of intellectual property relevant to a business.
Course Offering (may be subject to change)
Corporate Law (Law 204/704) is offered every September and May. 
Assessment Weighting (may be subject to change)
| ASSESSMENT TOOL | WEIGHT |
| --- | --- |
| Quizzes (10)  | 10% |
| Assignments (4) - Individual  | 30% |
| Group Business Simulations (3) and Peer Evaluation | 20% |
| Final Assessment | 40% |
Course Materials 
Required textbook can be purchased through Queen's Campus Bookstore or directly from Pearson Canada
The Law and Business Administration in Canada, 15th edition. (Pearson Canada, 2020) Smyth, J.E., Soberman, D., Easson, A. & McGill, S.