Who's enrolled in the Certificate in Law?
76% of people enrolled in the Certificate in Law are between the ages of 18-24. A majority are Queen's undergraduate students or other students studying at other post-secondary institutions across Canada.
I am interested in applying to the Certificate in Law. Is it true that it's only for undergraduate students?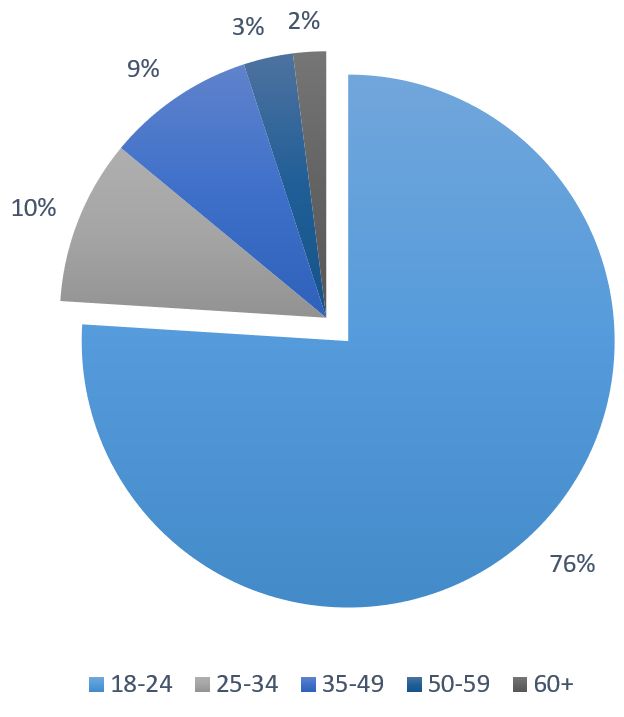 No, absolutely not! 24% of students fall in the age group of 25+.
19% of our students are 25-49. The majority of these students work during the week and are interested in learning the fundamentals of Canadian law. They are looking to further their education or enhance their professional skills.
5% of our students are 50+.
Our students currently work in law firms, media companies, law enforcement, security, and are involved in politics.
Is the Certificate in Law more popular with men, or women?
Women make up 73% of students that are currently enrolled or have completed a Law course, while 27% are men.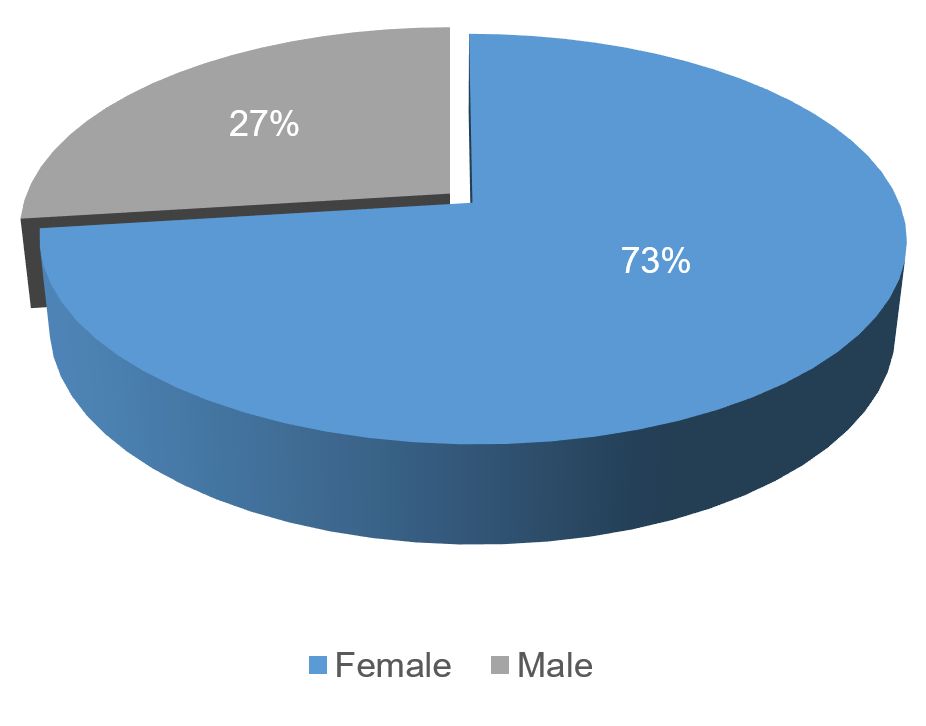 Where do Certificate in Law students live?
Students of the Certificate in Law program reside all across Canada and the US; from BC, Quebec, Nunavut and New Brunswick. However, a majority of our students are from Ontario.